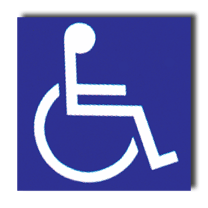 Electronic & Information Technology (Section 508)
Section 508 of the Rehabilitation Act requires that Federal agencies' electronic and information technology is made accessible to people with disabilities. This means websites must be accessible for the screen readers used by blind people and easy to navigate for those who are physically challenged. This requirement can be and is often extended to contractors and sub contractors of governmental agencies.
If your business does business with any government agency or if you are hoping to win a contract bid with a government agency you may be in jeopardy of loosing the contract if your website is not 508 compliant.
WithDentedWeb you have the best 508 experts on the task. we will make sure your website is fully compliant and even test your website with the most popular screen readers.
If you have 10 items to sell online or hundreds of items to sell online DentedWeb is the shopping cart designer for you! Call us today and let us get started on building your online store! 1-888-918-2008